A Pocket Full of Change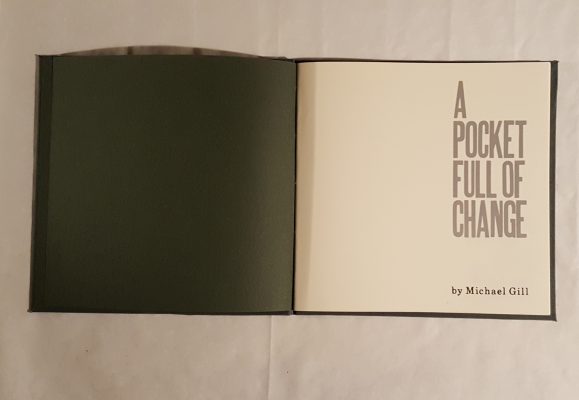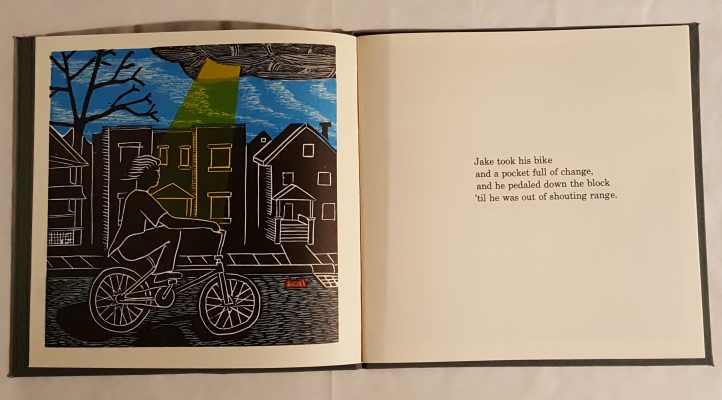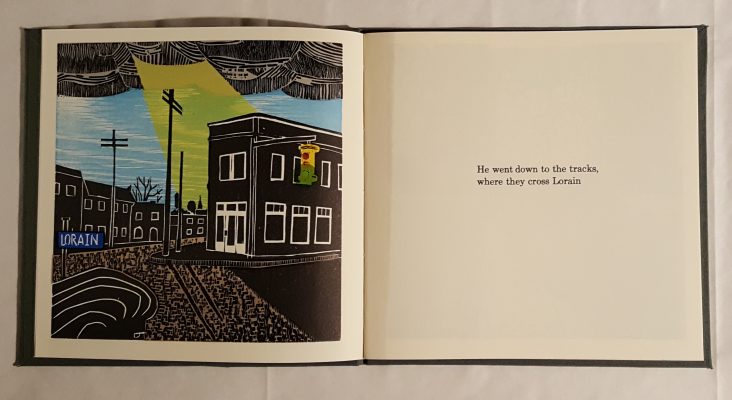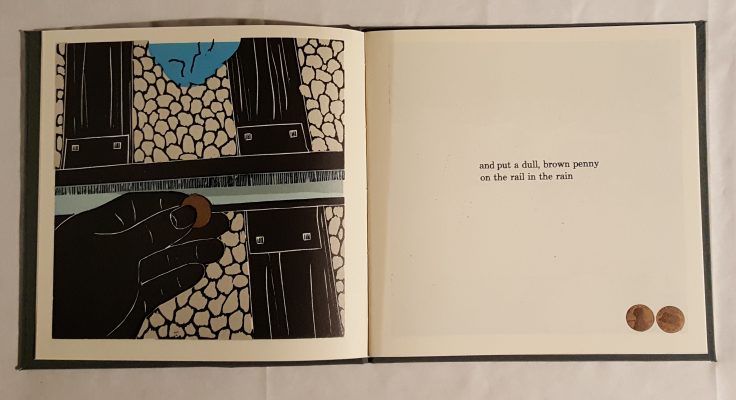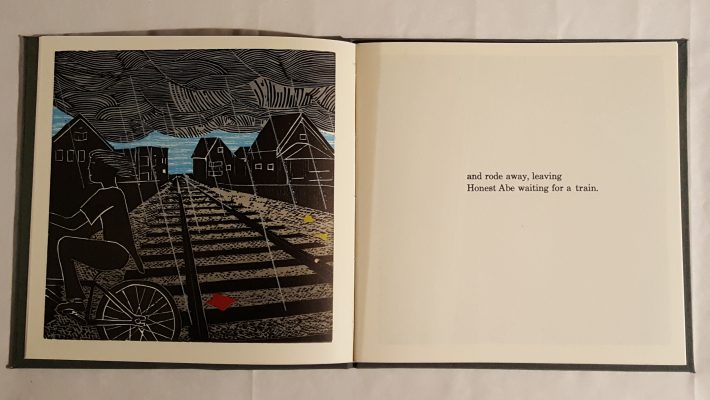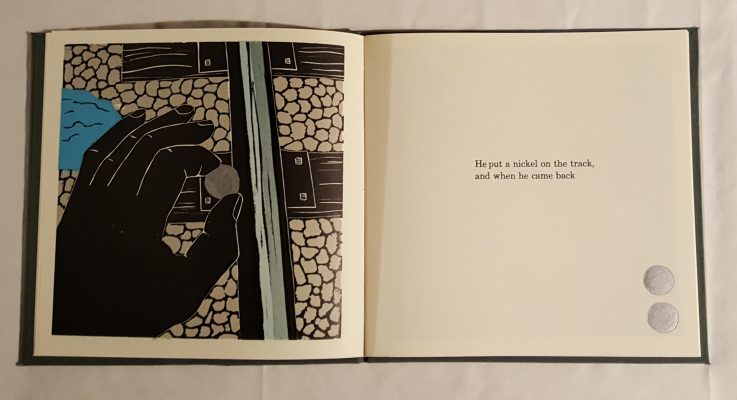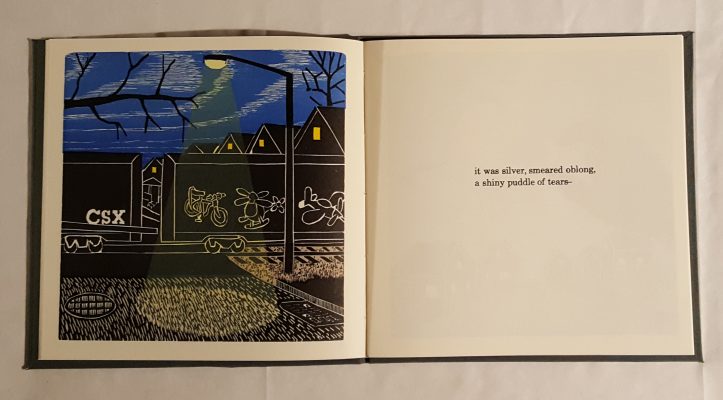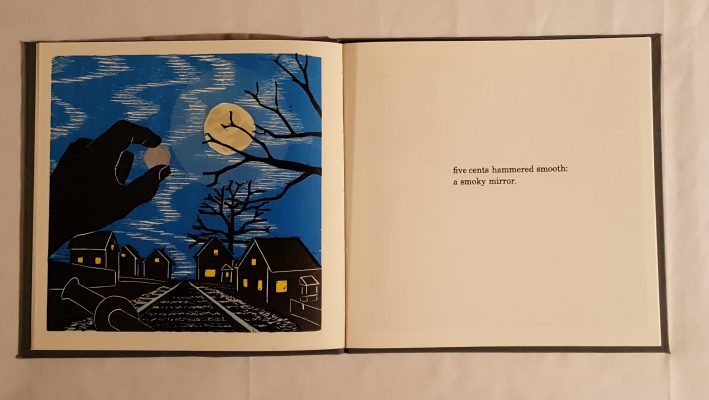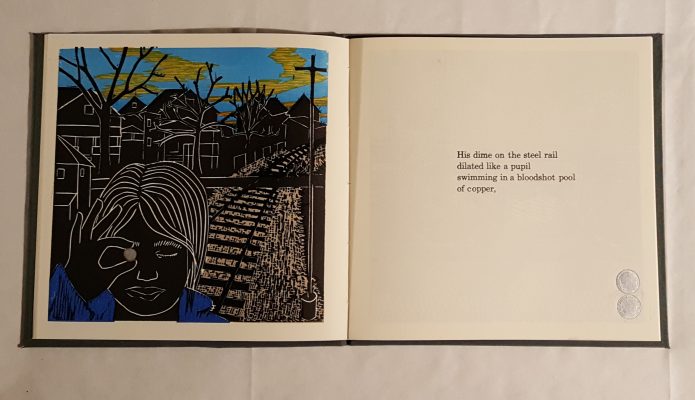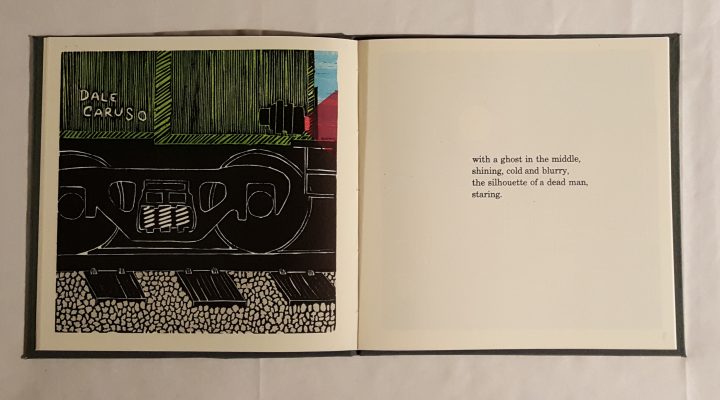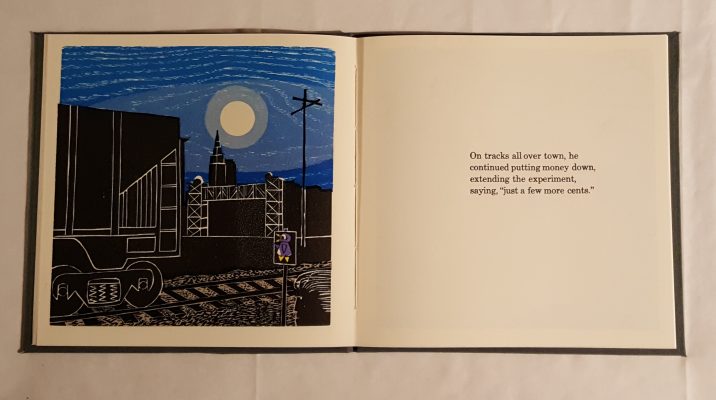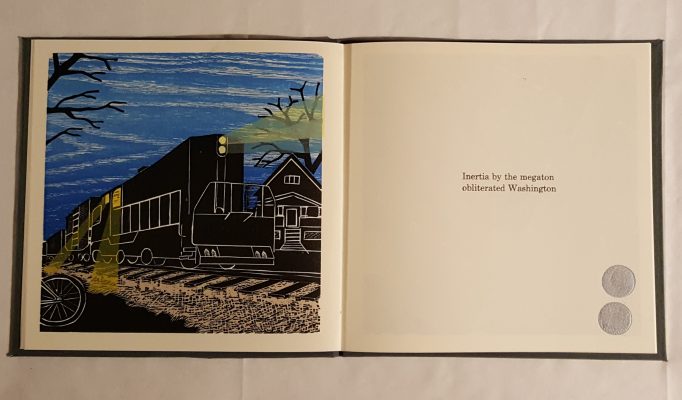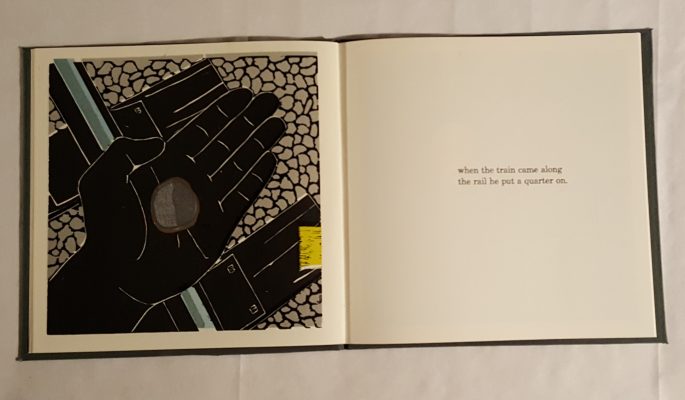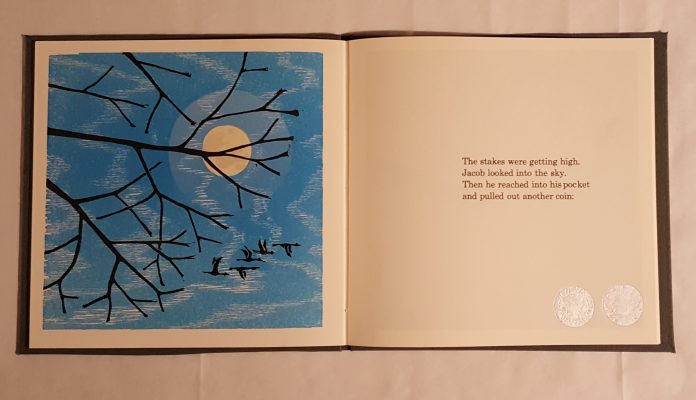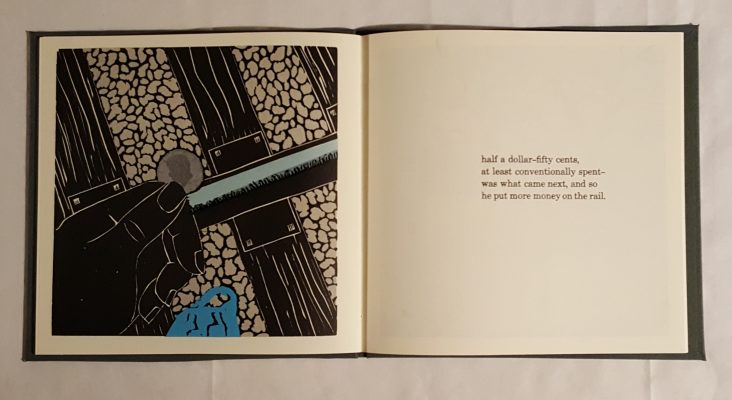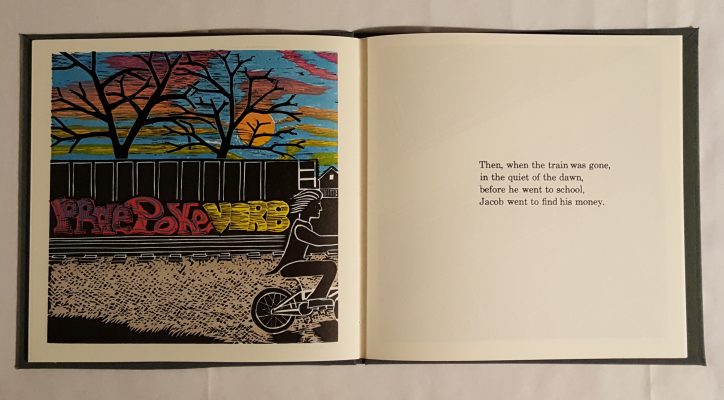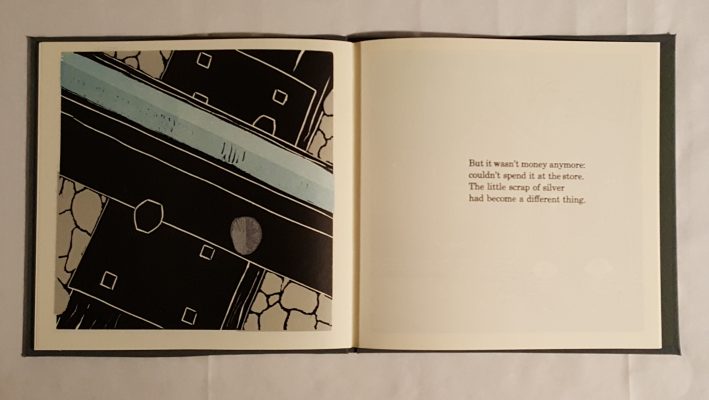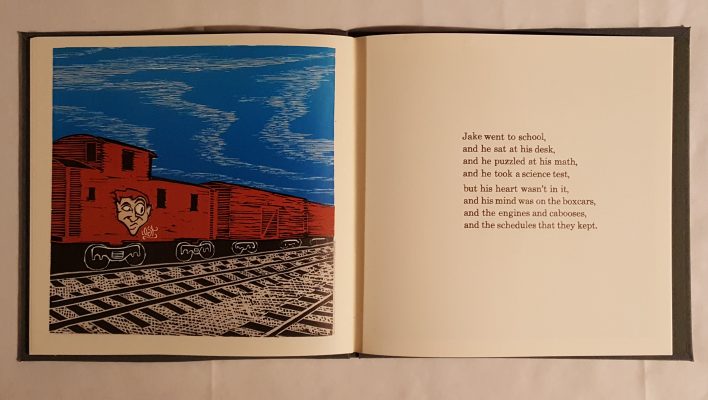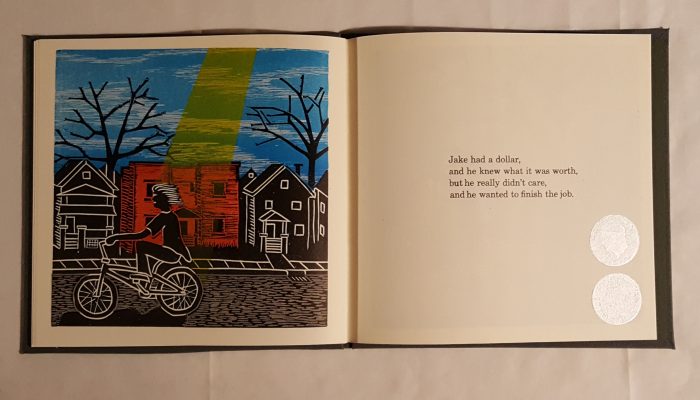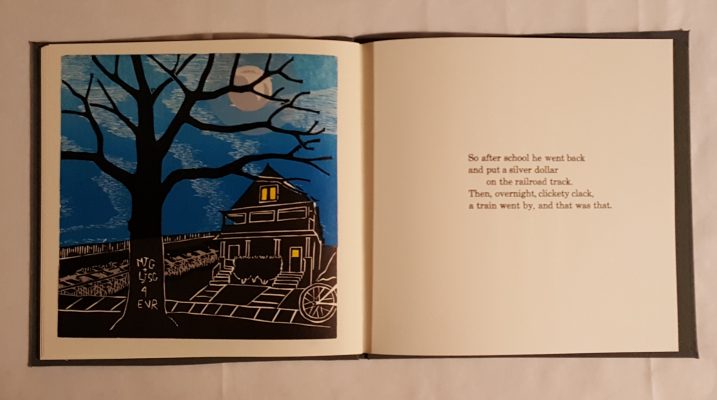 A Pocket Full of Change
9.25 X 9.5
paper, ink, thread, cloth, board
Edition of 100
2015
A Pocket Full of Change is the story of a boy who goes out one day on his bicycle with a pocket full of coins, and puts them one by one on railroad tracks to be run over by trains. It  is told in rhymes, set in movable type, and illustrated with 20 original, multi-color woodcut prints.
Set in loosely in Cleveland, A Pocket Full of Change incorporates vernacular architecture and several specific buildings and views, including the author's great-grandfather's house on West 64th Street. The railroad vistas and crossings reflect the vernacular appearance but no actual locations along the Norfolk and Southern tracks on Cleveland's West side. Some scenes incorporate graffiti by  artist/vandals who have been active in Cleveland in the last 15 years, including Shrug, Lost, The Sign Guy, Prae, Poke, and Verb.
A Pocket Full of Change: Parent Teacher Nanny Edition is a subset of the edition, featuring notes and questions to guide discussion of subjects ranging from the value of money, relevant laws, the setting,  the behavior of metal coins, and the arc of the story. The notes and questions are cast in metal type on a linotype machine at Madison Press in Lakewood, Ohio.
Exhibited with the complete individual prints at Tregoning & Co. Gallery, Cleveland.